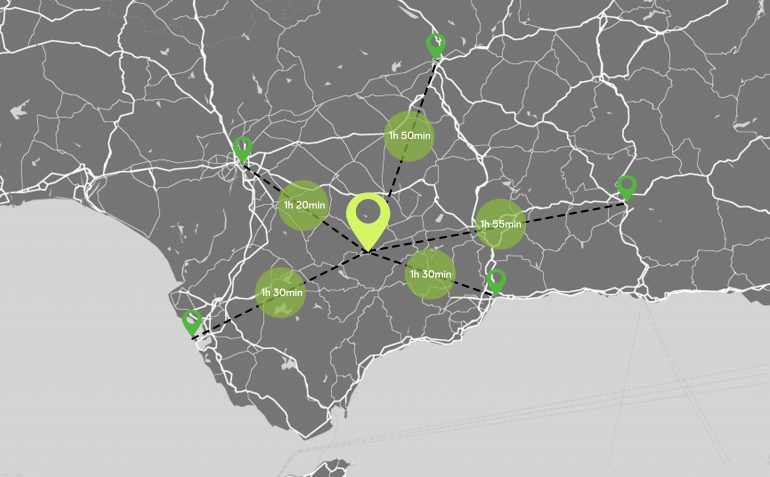 Located in the middle of the Cadiz mountain range, specifically in the northwest triangle of the Sierra de Cádiz, at a crossroads between the provinces of Cádiz, Málaga and Seville. Olvera is a town with Arab roots, declared a Historic-Artistic Site in 1983. It is located at an altitude of 643 m. above sea level and in a mountainous area (Peñón de Zaframagón, Sierra de Lújar, Sierra de las Harinas ...), which gives character to its landscape, in which the reddish lands are dotted with patches of scrub, hills of old olive trees, cereals and stubble. All this relief is crossed by the Guadalporcún and Salado rivers that flow into the Guadalete, the main fluvial network of the province.
UTM 298 115, 4.090.285
40º39′ lat. nord, 3º71 ′ de long. east.